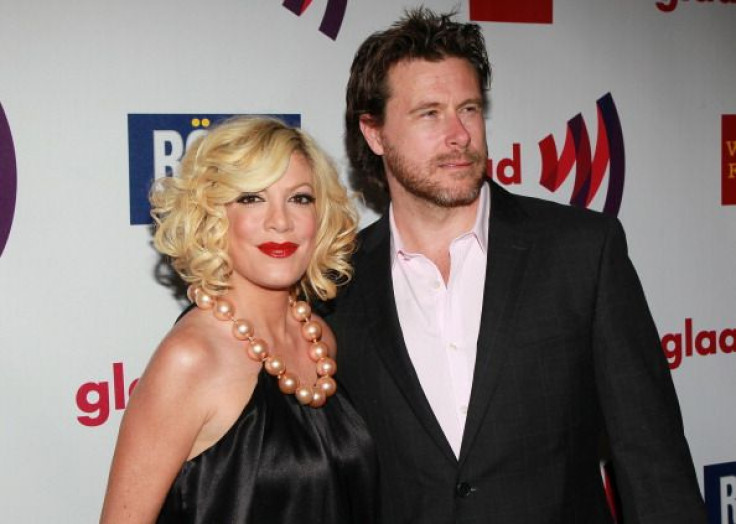 KEY POINTS
Dean McDermott wrote in a now-deleted post on Instagram that he and Tori Spelling had split
McDermott said they would continue to work together as loving parents to their children
An anonymous source claimed the couple are not divorcing but are instead working on their marriage
Dean McDermott announced that he and Tori Spelling had broken up, but removed his post a few hours later.
On Saturday, McDermott, 56, wrote in a now-deleted Instagram post that he and his wife, 50, had split after 17 years of marriage and five children together. The announcement came two years after rumors first surfaced that they were getting a divorce.
"It is with great sadness and a very, very heavy heart that @torispelling and I have decided, after 18 years together and five amazing children, to go our separate ways and start a new journey of our own," the actor wrote, reported Page Six.
"We will continue to work together as loving parents, supporting and loving our children through this difficult time. We ask that you all respect our privacy as we take this time to surround our family with love and struggle through this time. Thank you everyone for your support and kindness," he added.
Despite McDermott's post, an anonymous source told Us Weekly that the couple are not divorcing.
"Tori and Dean are not getting divorced," the unnamed tipster claimed. "Tori and Dean were better than ever."
The source continued, "They had their ups and downs like any couple, but [they] have continued to work on their marriage through couples counseling. They love each other and will not break up.
Spelling has not publicly addressed the split. However, according to Us Weekly, earlier this week she left with her now-estranged husband for their daughter Stella's 15th birthday party at the Beverly Hills Hilton.
A few days earlier, she and McDermott brought their youngest four children – Stella, Hattie, 11, Finn, 10, and Beau, 6, to the Stand for Kids Gala in Los Angeles. They also share 16-year-old son Liam.
Spelling and McDermott first sparked breakup rumors in March 2021 when the actress was spotted without her wedding ring in Moorpark, California.
Three months later, she fueled speculation when she revealed that she and McDermott slept in separate beds.
In October 2021, the Beverly Hills, 90210 graduate was spotted simmering outside a law firm holding a note that reads "Pig Pen – Get Quote," "AAA Jump Start Van," and finally, "15 Watch Attorney – Assets – Support -" listed. Custody."
An unnamed source told Page Six at the time that Spelling's friends wouldn't be surprised if the couple divorced. Her friends were reportedly surprised it "didn't happen years ago."
"No one is a fan of [McDermott]' the tipster claimed.
Back when McDermott appeared on the Feminine Warrior podcast, he apparently brushed aside the rumors of his marriage to Spelling.
"It's just weird that people need to know," he said. "'What's up with Tori and Dean? She's not wearing her ring.' Why do you need to know this? How will that affect your day?"