San Francisco-based startup Trava is developing a digital platform for travel consultants that uses generative artificial intelligence (AI) to boost their productivity in key areas.
"There are many companies that are now trying to create a chatbot for travel and basically replace the travel agent," said Katka Opocenska, co-founder and CEO of Trava. "That's just not going to happen — the quality isn't there."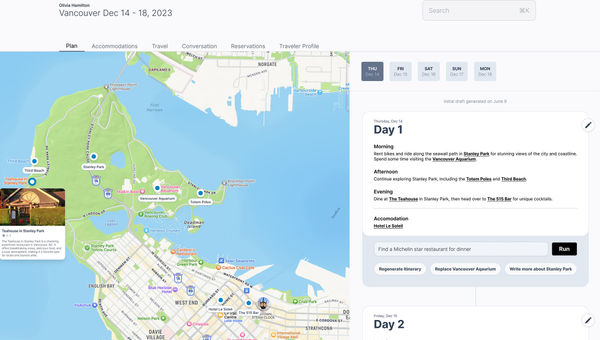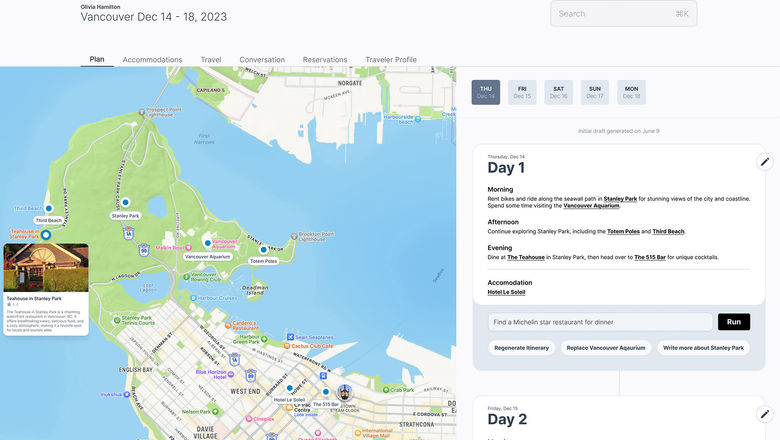 Trava creates an initial itinerary based on consultants' guidelines, including hotel prices for specific dates. Photo credit: Trava
Instead, she said, Trava aims to augment travel advisors in several key areas of travel planning — client onboarding, planning, and itinerary creation — with AI to make their jobs easier and increase their productivity.
Opocenska comes from the technology industry and previously worked at Google and Sonder. Co-founders Mike Kitson and Steve Coffey, Chief Technology Officer and Head of Engineering respectively, bring design and engineering experience. They were a team at Sonder building its guest-centric digital app and internal productivity platform.
That app included a concierge experience that guests enjoyed, Opocenska said, and it brought the team closer to the responsibilities of travel consultants, such as recommendations and planning.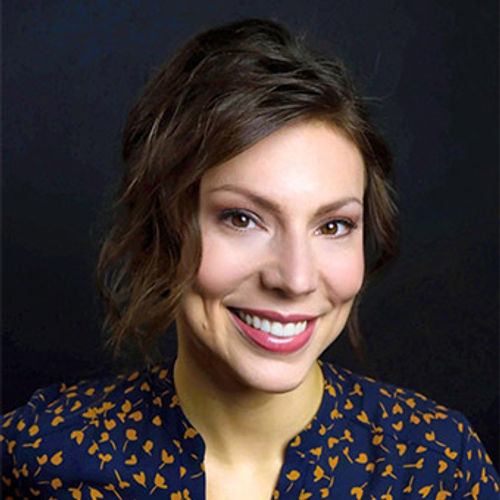 Trava Co-Founder and CEO Katka Opocenska Photo credit: Trava
They left Sonder to start their own company and Trava was born.
The trio initially considered starting a customer-centric online travel agency, but realized the competition would be stiff. However, through this process, the team identified planning as an area that could really benefit from an AI boost.
Then they realized, "There's a whole industry that's doing this," Opocenska said. They focused on agent productivity software.
Trava's areas of focus
The first area where Trava uses AI to support agencies is client onboarding.
To avoid multiple emails being sent back and forth (Opocenska said Trava is aimed at a younger audience that prefers text-based communication over a phone call), Trava uses AI to ask questions and gather details.
"The end goal here is that once the client completes that intake, as a travel consultant, you really have what you need," she said. "You don't have to go back and ask more questions."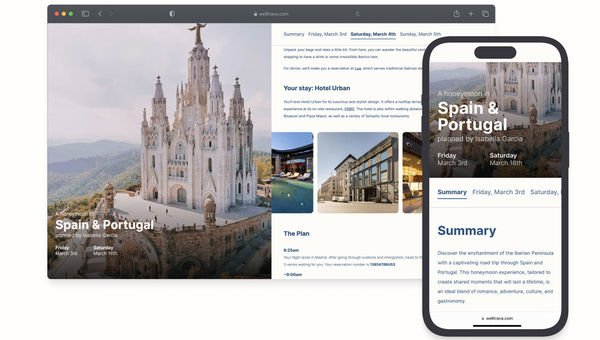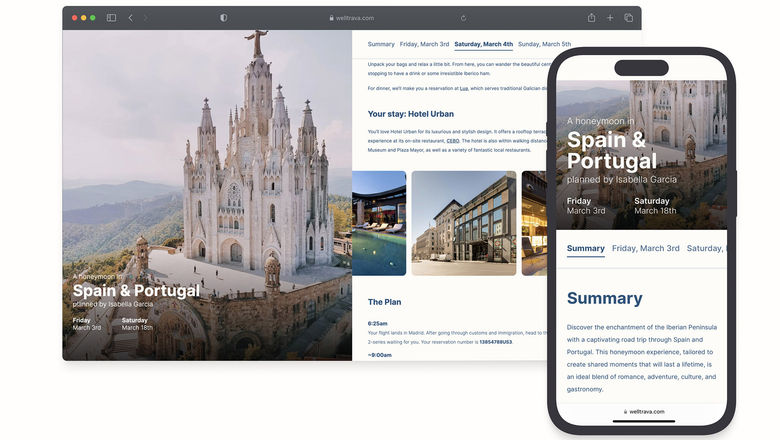 Trava generates a user-centric itinerary with one click. Photo credit: Trava
Next, Trava offers AI assistance with trip planning and research. Based on the consultant's request, Trava creates an initial, up-to-date proposal. Opocenska said Trava will integrate pricing APIs for hotels, so the itinerary will include images and up-to-date prices.
Consultants can change everything manually or ask the AI ​​assistant to redesign parts.
Finally, Trava creates a final itinerary for clients.
Opocenska said the platform will also include helpful features in its back office, such as prompting the agent to call a hotel before a customer's arrival and ensure there are any additional perks they're entitled to.
The company has several more ideas to implement, with the ultimate goal of increasing productivity by 50%.
"We believe we can," said Opocenska. "I think it's very accessible without sacrificing quality."
Still testing, improving
Trava is still testing its products. It is not currently a B2B offer, but Opocenska's final vision is to offer it as software that supports travel agencies.
The company continues to test the platform internally. Opocenska expects that a product with minimal viability will be ready this year, maybe as early as summer. Consultants interested in learning more can contact Trava online.
Similar aspirations
Others have combined travel advisors and AI in the past. Lola by Paul English, founded in 2015, was one of them. Lola eventually transitioned into business travel and then closed in 2021 with a sale to Capital One.
But Opocenska said the difference with Trava is the technology available today, including generative AI.
"We didn't have the technology before, and now we have it," she said. "It's really day and night for us."