Highlights
Honkai: Star Rail leaks provide a glimpse of the new enemies players will face in the game's next world, Penacony. Expect steampunk-inspired designs and unique, non-mechanical creatures.
Penacony is rumored to be a vibrant world with a mix of US and French themes from the late 18th and early 20th centuries. It is one of several new locations announced for future updates.
As Honkai: Star Rail prepares for the second half of its version 1.3 update, players can look forward to new characters including Fu Xuan and Lynx, as well as the Space Station Task Force event.
New leaks from Honkai: Star Rail have shared a first look at a range of brand new enemies set to be added to the game with the next playable world, Penacony. In the first few patches for the hugely popular HoYoverse RPG, players have been introduced to a variety of different enemies. From the Antimatter Legion soldiers invading the Herta space station to the icy beasts that roam Jarilo-IV, the game has already featured a plethora of sci-fi creatures to battle. The first teasers for the enemies of the game's next world are now appearing.
While HoYoverse has not revealed any official details about it yet Honkai: Star RailLeaks and interviews have already begun testing the third full in-game world. An interview from earlier this year would reveal Penacony as the name of the next world players will visit during their journey aboard the Astral Express. Leaks and rumors suggest that Penacony is a living world centered around a mix of the United States and France of the late 18th and early 20th centuries. Now leaks give a first insight into the lineup of Penacony's enemies.
RELATED: Honkai: Star Rail Teases Next World, New Characters
A new image shared by Honkai: Star Rail Leaker HertaStation has revealed five enemies that players will encounter in Penacony. Several designs for Penacony's enemies appear to be heavily inspired by steampunk, with both a bulky clockwork robot and a mechanical dog among the featured creatures. Penacony also wants to have several smaller floating enemies, including a robotic goblin holding a large cube and a floating mask. A bulky crystalline figure with arms and legs completes the group of five, boasting a uniquely non-mechanical appearance compared to their Penacony counterparts.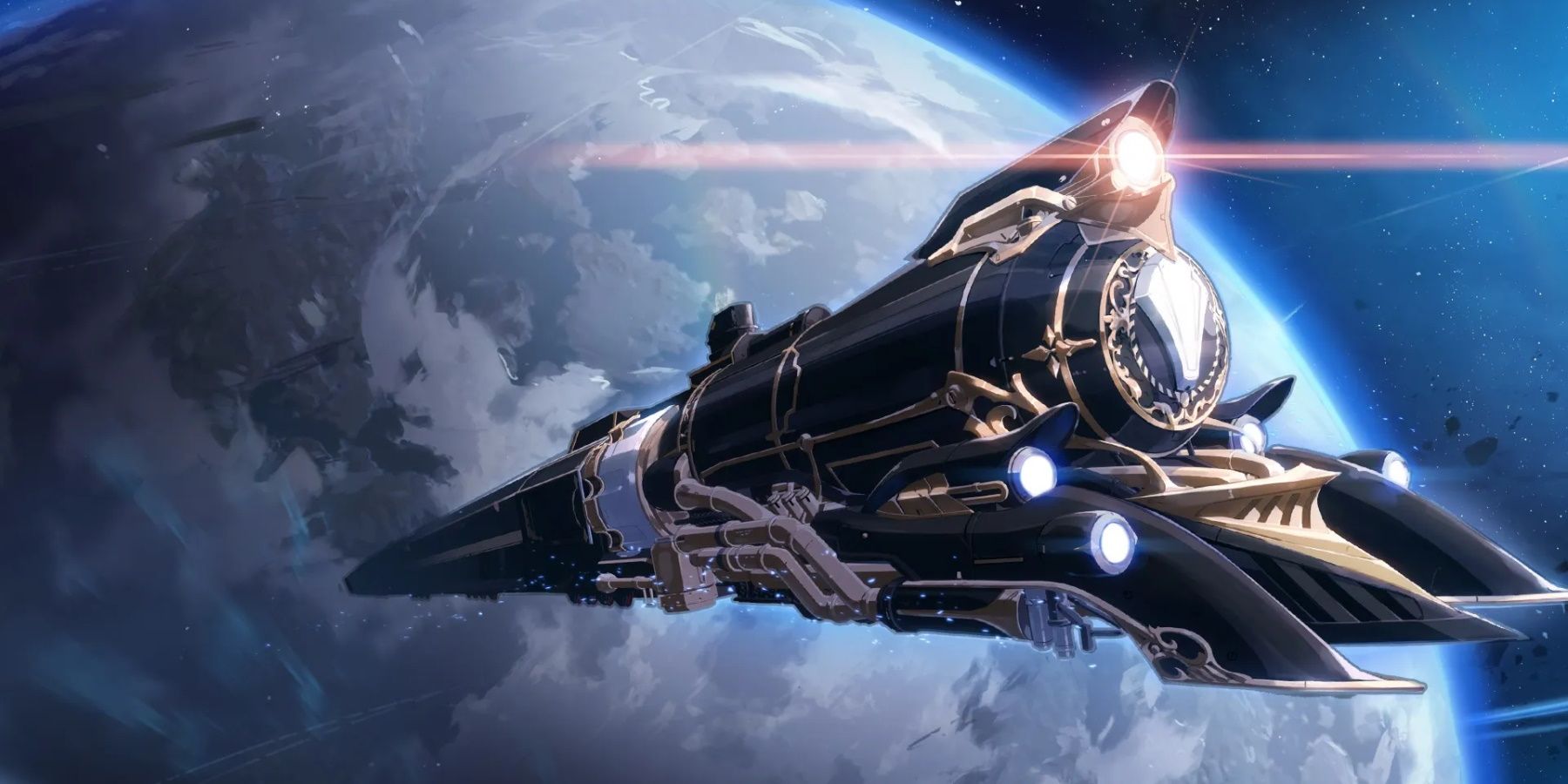 While not much is known about Penacony beyond the few leaks, the French-inspired world is one of several other locations being touted Honkai: Star Rail in the future. Silver Wolf's introduction in version 1.1 would introduce her homeworld of Punklorde as a futuristic metropolis. Other worlds such as the planet Screwllum, the homeworld of Genius Society member Screwllum, and the home of the five-star character Kafka on Pteruges-V have also been hinted at through in-game lore. No release window was given for Penacony's launch Honkai: Star Rail.
New teasers on the topic Honkai: Star RailThe game's next world comes as the RPG prepares for the second half of its version 1.3 update. The second half of version 1.3 will see the addition of two new characters to the game's limited gacha banner, including five-star preservation character Fu Xuan and four-star character Lynx. The second half will also feature the new Space Station Task Force event, which includes missions similar to the game's assignment system. With new characters and new worlds on the way, Honkai: Star Rail Fans have a lot to look forward to in the future of the game.
Honkai: Star Rail is available now for PC and mobile devices, with a PS5 version releasing on October 11th.
MORE: Honkai: Star Rail's Swarm Disaster Explained