In the year since the US Supreme Court issued the landmark Roe v. Wade on abortion rights, reproductive care in Louisiana has fundamentally changed as the number of abortions has fallen dramatically and advocates on both sides of the issue have changed tactics.
When the abortion ban went into effect in Louisiana, pro-abortion groups began helping women travel to states that offer legal abortions and educating doctors and patients about how the ban worked. Anti-abortion groups have sought to increase funding for "maternal well-being centers" and have touted the need for resources to support new mothers, while aggressively opposing legislative efforts to clarify or relax the ban.
"The pro-life movement has always been for mothers and babies, and that mission is more important than ever," said Sarah Zagorski, spokeswoman for Louisiana Right to Life, the state's powerful anti-abortion lobby.
Louisiana law prohibits surgical and medical abortions except in rare cases where the procedure could save a pregnant person's life or the fetus would not survive delivery. The law provides no exceptions for rape or incest, after attempts to create exceptions in these circumstances failed in the last legislature.
Now proponents are preparing for renewed arguments over whether to tighten or loosen the ban – efforts that Right to Life and other anti-abortion groups plan to aggressively combat. And while people on both sides of the debate are emphasizing the need to expand health services, anti-abortion groups say existing support for pregnant women in the state is stronger than ever, while pro-abortion groups dispute that claim.
People who suffer a miscarriage also have trouble understanding the new rules — in some cases, they will drive across state lines to have the remnants of their pregnancy removed, even though state law allows for such removal. Physicians who are reluctant to break the law are hesitant about what care they can provide.
"Physicians in rural communities are afraid to confront this," said Michelle Erenberg, executive director of Lift Louisiana, a group campaigning for expanded access to abortion. "They don't even want to deal with pregnant women who have any complications. This is really devastating."
A changing healthcare landscape
After the Supreme Court issued the Dobbs decision, Louisiana's three abortion clinics closed and the procedure became significantly less frequent.
The number of abortions performed in the state had already declined in the six-year period from 2015 to 2021, Louisiana Department of Health data shows — from about 9,300 performed abortions in 2015 to 7,444 performed abortions in 2021. It is unclear how many were performed in 2022; But medical providers and abortion advocates say voluntary abortions have all but stopped.
Abortion advocates and politicians say the ban's unclear exceptions have created a culture of fear, with doctors choosing not to perform abortions even in extreme cases, such as when the mother's health could be at risk.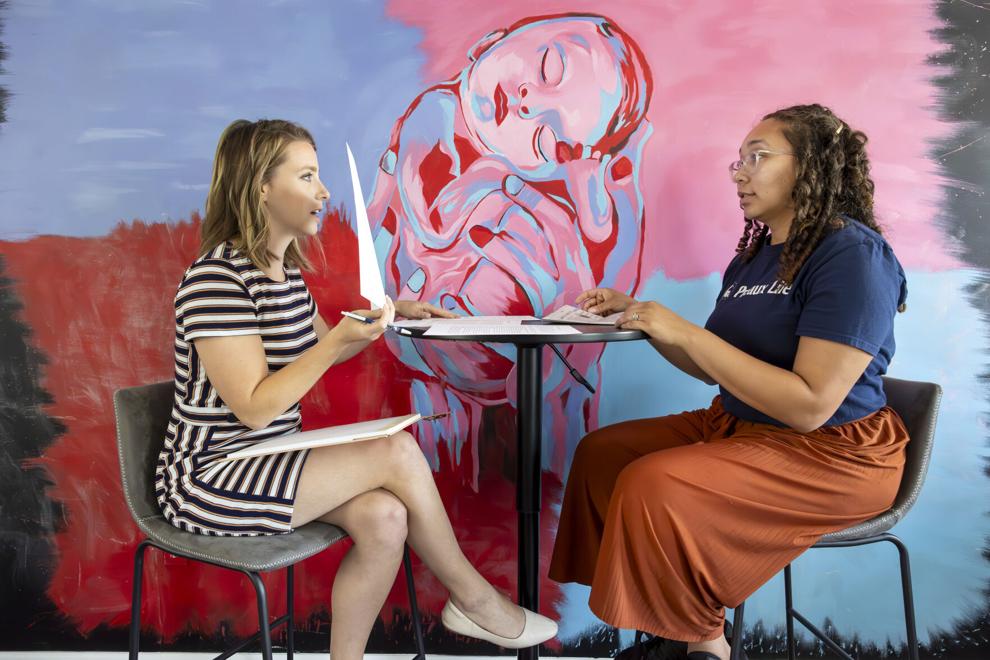 Concern has continued since Attorney General Jeff Landry sent providers a letter last year warning them that performing abortions is a crime, even if legal challenges are pending, Dr. Jennifer Avegno, the director of health for the city of New Orleans, who has advocated for expanded access to abortion.
"It's created a real climate of confusion and fear among vendors," Avegno said.
Legislators who support the abortion ban stick to the wording of the law, saying the exceptions are sufficiently clear. The state health department later released a list of cases in which the procedure is permissible.
Yet the news abounds with reports of women seeking abortions and encountering doctors who fear they are violating the ban: A Baton Rouge woman who carried a fetus without a skull had to go to New York for an abortion York after state doctors refused her to do so. An Acadiana woman also went to Colorado to terminate an unviable pregnancy.
Political priorities are shifting
State Senator Beth Mizell, a Republican from Franklinton, introduced legislation during the last legislature to create tax breaks for maternal health centers. The measure sparked controversy because it does not offer the same benefits to facilities that support access to abortion and because abortion advocates question the medical credentials and accreditation process of wellness facilities.
Mizell said her bill was tailored to remove barriers to care for pregnant women in rural areas who may not have easy access to major hospitals. She said the centers are often the only semblance of reproductive care in rural communities.
The Dobbs decision only underscores a problem that is already serious in Louisiana, Mizell said: miserable infant and maternal mortality rates.
"Most women who are offered these services do not go to these centers, certainly not for anything related to Roe v. Wade has to do," she said. "They leave because they think they are pregnant and need help."
Her efforts exemplify the rallying cry from some conservative and anti-abortion groups to Dobbs: a need for more health care, adoption programs and other services consistent with "pro-life" values.
But Avegno, like other pro-choice advocates, questioned the hard-line conservative lawmaker's commitment to providing this type of care.
"A $100 million cut in the LDH does not mean that access to health care will improve," she said, referring to a surprise cut to the Department of Health's budget made in the final moments of the legislative session. "What I think we saw was that we didn't act on those words. I don't see any meaningful expansion of the pro-life policy."
In the new landscape, groups aiming to expand abortion care shifted, such as B. Planned Parenthood — which supports access to abortions but has never offered the procedure in Louisiana — insists on helping people seek out-of-state abortions. In the first 10 months after the Dobbs decision, the group's Gulf Coast division assisted more than 1,500 Louisianans and Texans with abortions outside of those states, said Kendra Parks, the group's communications manager.
The group continues to provide birth control, testing and treatment for sexually transmitted infections, cancer screening, and gender-specific medical care for people over the age of 18, among other things.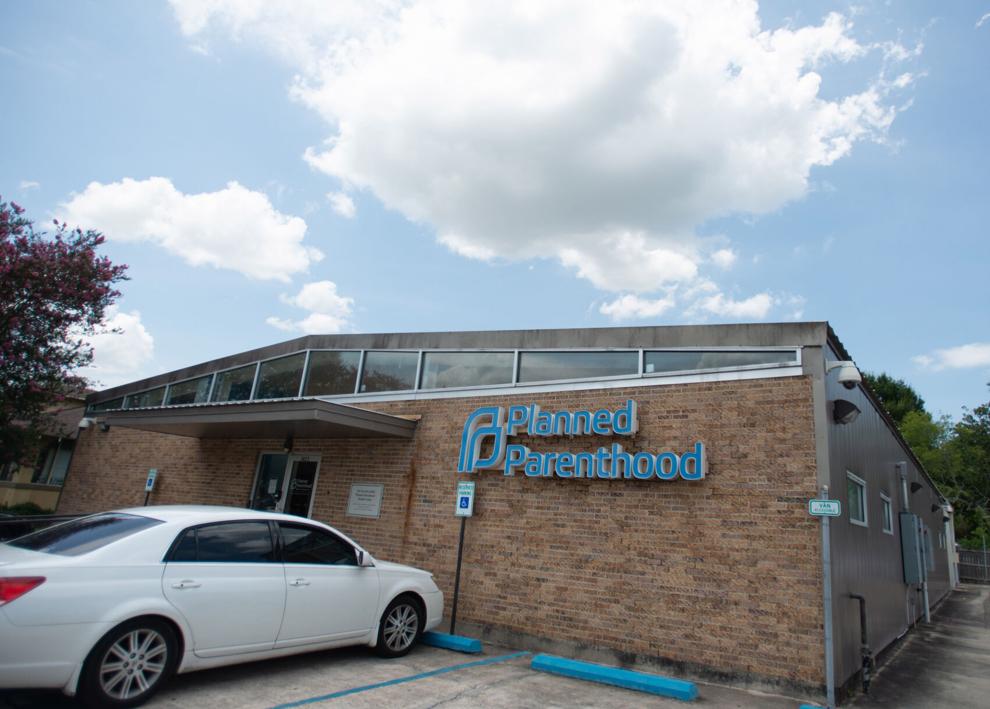 The ban is unlikely to be relaxed
An April poll commissioned by Lift Louisiana by John Couvillon, a Republican pollster based in Baton Rouge, found that a majority of likely voters in Louisiana support certain exceptions to the abortion ban: 73% thought abortion should be legal when a doctor is present consider it necessary to protect the patient's health and 70% supported allowing an abortion in cases of sexual offenses such as rape and incest.
But in the legislature this spring, lawmakers rejected a series of bills aimed at clarifying what health care providers and pro-abortion lawmakers called less clear aspects of the state's abortion ban.
One of these bills should clarify that doctors can terminate ectopic pregnancies through surgery; Current law permits such abortions (so-called removals), but does not expressly state that an operation may be performed. Another option would have removed the requirement for doctors to rely on ultrasounds to diagnose a miscarriage.
Also rejected was a bill that would provide exceptions for cases where a pregnancy is the result of rape or incest.
Right to Life, the powerful anti-abortion group, opposed each of these bills on the grounds that they threatened unborn children. Zagorski, the group's spokesperson, said Right to Life would welcome future discussions about how Louisiana law would affect the care of pregnant mothers "as long as a change in the law doesn't result in more voluntary abortions."
The group remains focused on preventing legislation "that threatens our pro-life laws," she said.
Avegno said such exceptions should serve as common ground. She said she hopes lawmakers will consider her again next year.
"The instruments presented in this session were not aimed at overturning a ban on abortion; They were trying to educate and protect patients so that this unnecessary confusion could be sorted out," she said. "I always hope for the democratic process."