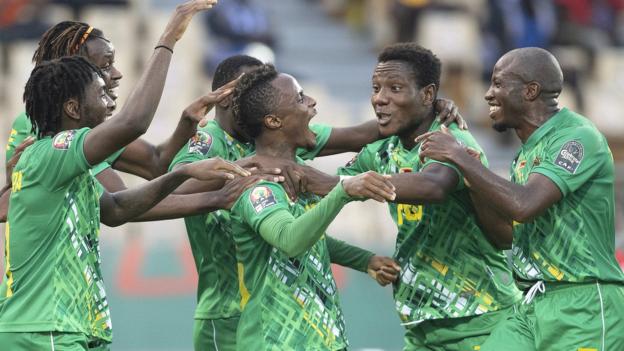 FIFA has lifted the suspension of the Football Association of Zimbabwe (Zifa) and installed a temporary committee to run the organization for a year.
The decision by world football's governing body means Zimbabwe will take part in the draw for Africa's 2026 World Cup qualifiers on Wednesday.
"I would like to reassure Zimbabwe that you have the full support of Fifa and the Confederation of African Football (Caf) to ensure Zimbabwean football reaches the heights we all desire," said Solomon Mudege, FIFA head of development in Africa a press conference in Harare on Tuesday.
Zimbabwe was banned from FIFA in February 2022 after the country's government-appointed Sports and Recreation Commission (SRC) suspended Zifa.
FIFA prohibits third party interference in the governance of a football association.
As a result, Zimbabwe was banned from qualifying for the 2023 Africa Cup of Nations and Women's Afcon 2024, among others, and Zifa's FIFA funding was frozen.
The reasons for the SRC's intervention included alleged sexual harassment of female referees by Zifa's technical staff, as well as allegations of cheating within the Zimbabwe Football Association.
In September 2022, Fifa suspends former Zifa official Obert Zhoya sentenced to five years after being accused of sexually harassing three female referees.
The newly formed Normalization Committee has been mandated to complete its duties by June 30, 2024. He will restructure Zifa, review its articles of association and organize elections for a new board.
The committee will also ensure an orderly financial handover to the new Zifa board and has been asked to enter into a cooperation agreement between the SRC and Zifa to address sexual harassment issues.
"Worth the small window of pain"
Many countries are taking swift action to have a FIFA ban lifted, but Zimbabwe proved unusual as the SRC was willing to take as much time as it deemed necessary to address serious concerns within Zifa.
National Sports Minister Kirsty Coventry, who is Africa's most decorated Olympian thanks to her seven swimming medals, says the severity of the problems they have caused made it worth postponing the return.
"I know many have judged us very harshly for our decision, but the way our football was played depended heavily on the wishes of those in charge and was to their advantage," said Coventry.
"We have the opportunity to build and rebuild a solid foundation upon which all stakeholders will thrive – our fans, youth players, women's and men's players coming together and uniting."
"It's been hard, but finding a way forward that benefits us as a country has been worth it – it's been 110% worth it."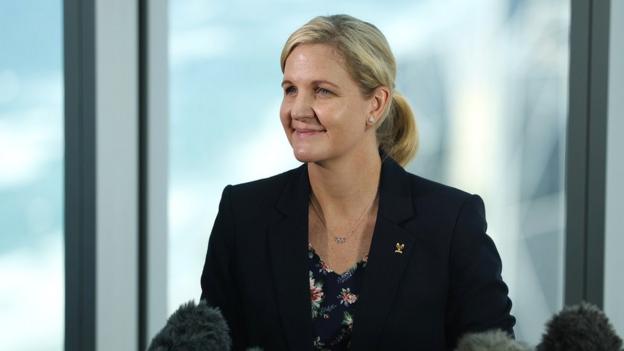 "If we win tournaments, we will all say that this little pain was worth it."
Zimbabwe has never won a Nations Cup – either at a level or in a category – but has won several regional titles, most recently winning the Cosafa Cup, which includes South African countries, in 2018.
Next Steps
In a letter signed by Secretary General Fatma Samoura, Fifa said all the conditions for the ban to be lifted have been met.
Having previously insisted on the reinstatement of the Zifa board, led by Felton Kamambo, after the board's four-year mandate expired last December, Fifa has decided that "from a legal perspective, this is no longer for Kamambo" and his counterparts possible to resume their leadership position.
FIFA had also objected to the SRC's establishment of a Restructuring Committee, but as this no longer existed in December, that objection also lapses.
With Zimbabwe back in the international league, there are growing concerns that the country does not have a stadium licensed to host international football.
Minister Coventry stressed there were plans to refurbish the National Sports Stadium in Harare to meet international standards. This is a requirement for Caf to allow the capital to host games again.
The normalization committee will be chaired by former Dynamos FC chairman Lincoln Mutasa, former Highlanders player Sikhumbuzo Ndebele, former coach and women's national team captain Rosemary Mugadza and lawyer Nyasha Tashinga Sanyamandwe.
The committee, staffed by both Fifa and CAF, must follow strict procedures to access much-needed funds from Fifa's Forward Scheme, which can pay out up to $2 a year to member associations .
"During the tenure of the Normalization Committee, Fifa Forward funds will be disbursed in monthly installments and upon receipt of a budget, monthly reports and other supporting documents such as bank statements," Samoura explained.
"In addition, a forensic examination of the Zifa accounts will be carried out as soon as possible."