NEW YORK — Justin Verlander knew firsthand how difficult it would be to face Gerrit Cole in the first Subway Series Finals. Not only are they former Astros teammates, but they're still good friends. Despite the close relationship between the Aces, it was expected that their fiercely competitive attitude would prevail. That didn't stop Verlander from giving his pal a little credit before their pitching duel lived up to the hype.
"It was fun," Verlander said. "We talked about it a while ago and he was like, 'Okay, when's this radio silence?' We are both very focused and take our work extremely seriously. Even though we're friends, the moment we step over those white lines, we know what this is about. It's about our business and trying to win a baseball game.
"I gave him a little hat tip before the game while warming up, just out of respect. I enjoyed watching Gerrit from afar. It was fun pitching against him."
It was also quite a spectacle to watch meads scored a 4-3 win over the Yanks on Wednesday night at Citi Field to break up the Subway Series. The Mets and Yankees next meet on July 25 at Yankee Stadium.
In front of 44,121 fans (the fifth largest regular-season audience in Citi Field history), Cole continued his great season (2.75 ERA in 15 starts) and Verlander rebounded from his last uneven performance. It was obvious these two were cut from the same cloth, as each of them had to struggle through challenging attacks and high pitch counts to go six innings with a one-run ball. Cole has allowed one or no runs in seven starts this season, ranking third in the majors. His seven games with eight or more strikeouts is the fifth-most in MLB.
Although most expected a pitching duel between two of baseball's best starters, no one could have predicted the twists and wild end of this year's first Subway Series.
After Cole and Verlander kept their respective clubs in the game, the Mets overcame several mental errors and went ahead in the 10th inning. The game-winning goal came fittingly from Brandon Nimmo's bat, who laced a double into right field in front of Yankees southpaw Nick Ramirez and scored a rushing Eduardo Escobar from second place. The Mets overpowered Nimmo near third base in a celebration that included an ice bucket, blown gum packs and lots of smiles.
"That's definitely the brightest light, especially in a regular-season game," said Verlander, who now has a 1.90 ERA in his last seven regular-season starts against the Yankees. "Especially for our team, every win is important. We need to start winning some baseball games."
That's the hope for these Mets, a particularly volatile team who haven't yet had a sustained winning streak. Despite being hungry for victory, the Amazin showed resilience against their crosstown rivals in what could finally be the turning point of their season. But to cement that claim, the Mets must end their recent sloppy game and get back to the cleaner version of themselves from last year.
"That was a crazy game" Mets owner Steve Cohen tweeted. "Too many mental failures, but I'll take it."
Brandon Nimmo crushes the walk-off double and gives the Mets a 4-3 win over the Yankees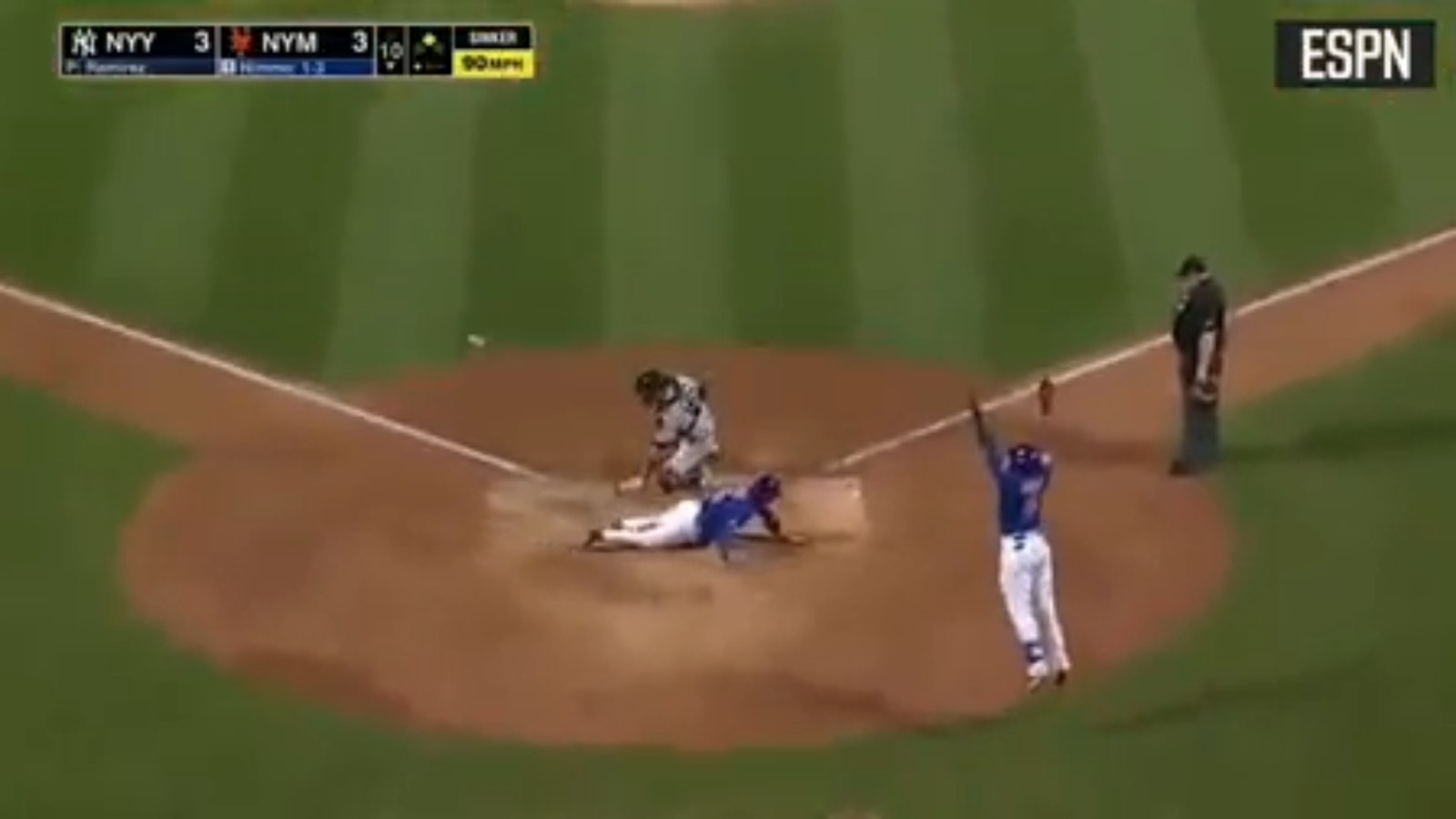 The Yankees took the opportunity to capitalize on mistakes, unmasking Buck Showalter's Mets in the seventh inning.
After a groundball by the lightning fast Isaiah Kiner-Falefa, Francisco Lindor threw to Jeff McNeil for the second time in the inning. But rather than realizing his throw would never beat Kiner-Falefa in first place, McNeil decided to throw the ball wide anyway, committing his third error of the season when the ball went past rookie first baseman Mark Vientos .
Ah, but Kiner-Falefa's fun had only just begun. While Billy McKinney sat at the plate, Kiner-Falefa stole second base in a never-ending trek around bases and then advanced to third base due to a throwing error by catcher Francisco Álvarez. Just as Mets backup Brooks was about to throw his third pitch to Raley McKinney, Kiner-Falefa started from the third and stole home to extend the Yankees' lead to 3-1.
The Yankees' Isiah Kiner-Falefa and the six players who have come out on top this season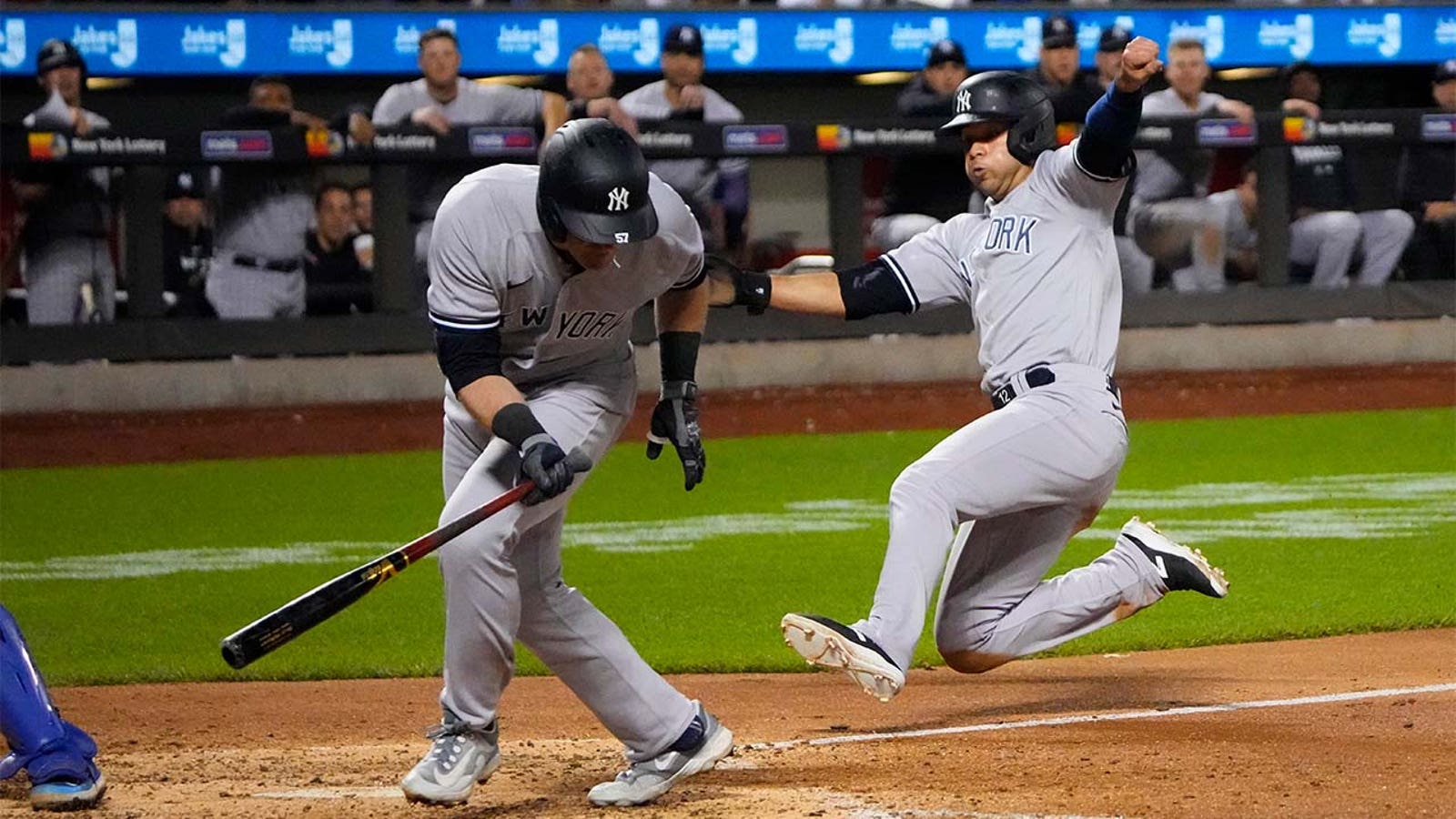 Nimmo started the Mets comeback in the bottom half of the seventh round with a run-scoring hit by pitch, only to commit a critical baserun error shortly thereafter that stopped the rally. This, of course, came after his missed catch on Tuesday that helped the Yankees win.
In Nimmo's 10th inning on Wednesday, he was desperate to rid himself of those costly mistakes.
"Baseball is so fun," he said. "You must not let yourself be defeated. You have to come back the next day and, you know the old Ted Lasso thing, you have to be a goldfish. You must have a short term memory. I made it for the boys and I was really happy about that because last night I felt like I let them down."
While the Yankees without Aaron Judge (39-30) suffered their fourth walkoff loss of the season and their fifth in an extra innings, the Mets (32-26) were relieved to win A Game. They still have a long way to go before fans start believing again, but they took a much-needed step in that direction by beating their city opponent and ending a two-week streak of consecutive losses.
"Every win," Lindor said afterwards, "I'm sure it will feel like this from now on."
Deesha Thosar is an MLB writer for FOX Sports. She previously covered the Mets for three and a half seasons as a beat reporter for the New York Daily News. The daughter of Indian immigrants, Deesha grew up on Long Island and now lives in Queens. She never misses a Rafael Nadal game no matter what country or time zone he is playing in. Follow her on Twitter at @DeeshaThosar.
---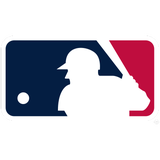 Get more out of Major League Baseball Follow your favorites for updates on games, news and more
---